How to identify an unknown device
Identifying an unknown device.
These instructions will work for you almost identically on all versions of Windows from XP to Vista, 7, 8 and 10. If you would like a tutorial made for other operating systems just get in touch 😀
1.
The treasure map to the info that we need can be found in the control panel under device manager. To access the device manager click the Start Menu (Windows icon in the bottom left) and type in "Device Manager" and select Device Manager when it appears in the start menu.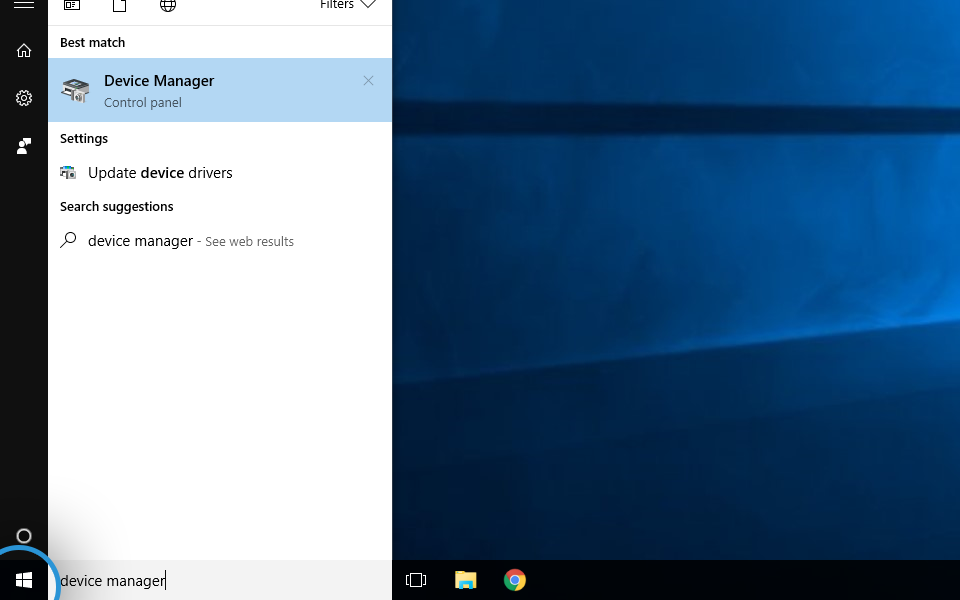 2.
In the Device Manager find the Unknown Device or device with an exclamation mark / warning symbol beside it ⚠️ that you are having trouble with and right click it and select properties.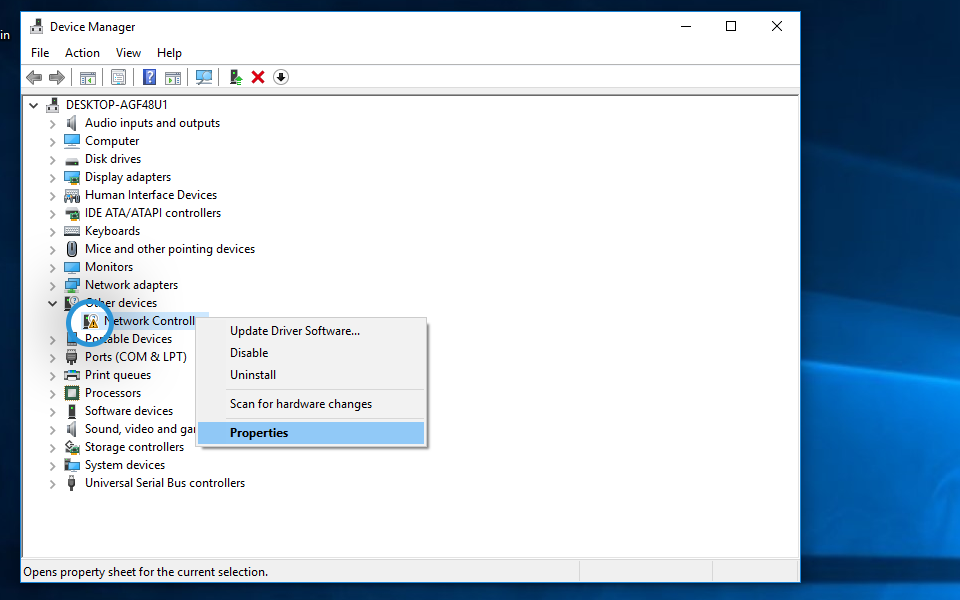 3.
In the dialog box that has popped up select the 'Details' tab and then in the dropdown under 'Property' select 'Hardware Ids' and then press 'ok'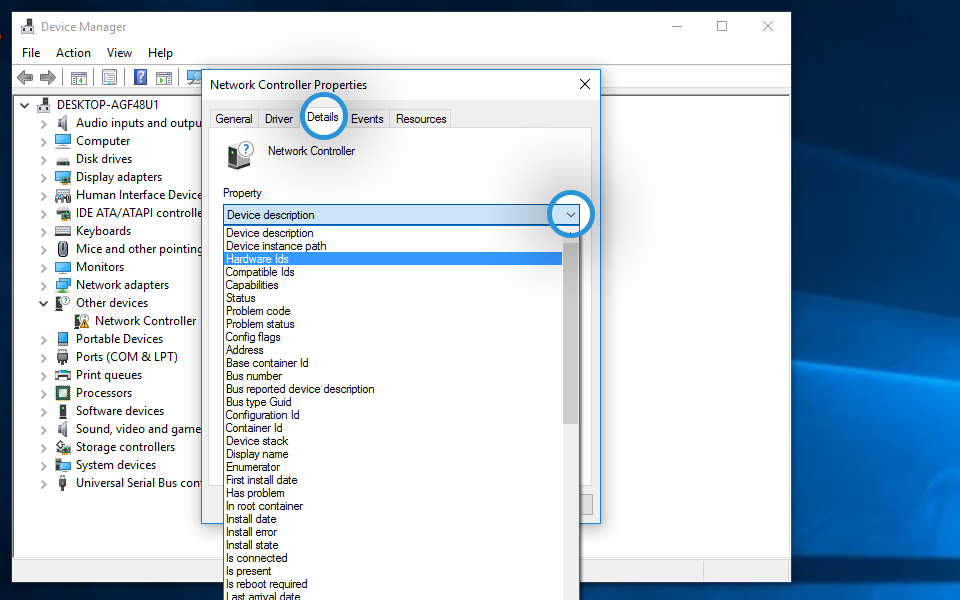 4.
You'll now see a bunch of funny strings of letters and numbers but its easy to find the id's which will help you find all the info you need once you know where to look 😎
In the first line you will either see something like PCI\VEN_14B9&DEV_0350 for a PCI device or PCI\VID_14B9&PID_0350 for a USB device.
The two important pieces of information here is the make and model ID's or in other terms the Vendor and Device ID's.
To find them just look for the four characters after either VEN_ and DEV_ for PCI devices or VID_ and PID_ for USB devices.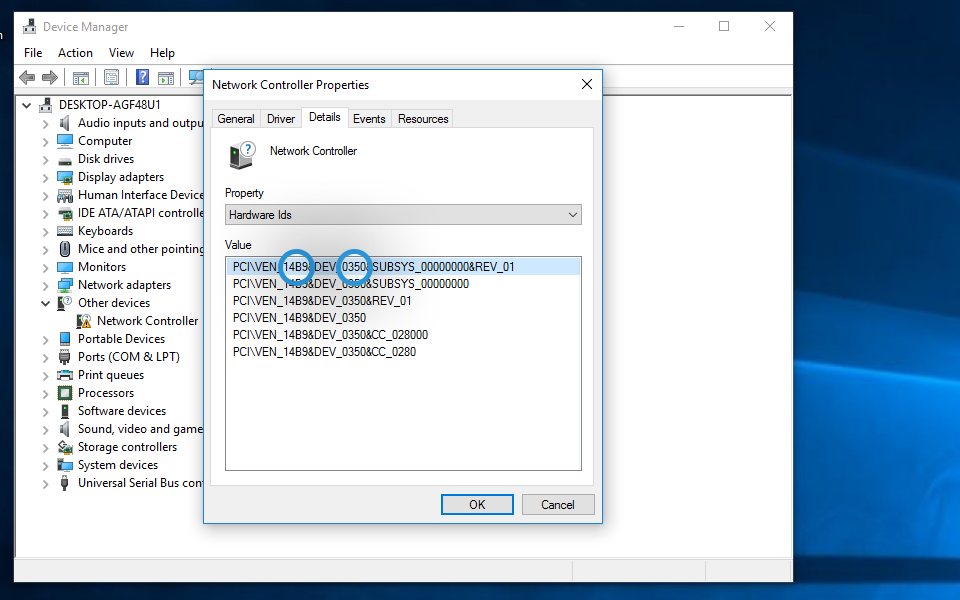 5.
The fifth and final step is just to take our Vendor and Device ID's from the previous step and punch them into the search bar on the Device Hunt website.
Once on the search results page you can click the 'Device' button to get the full details of the device which sometimes even includes links to drivers and extra Vendor information like a website and contact details.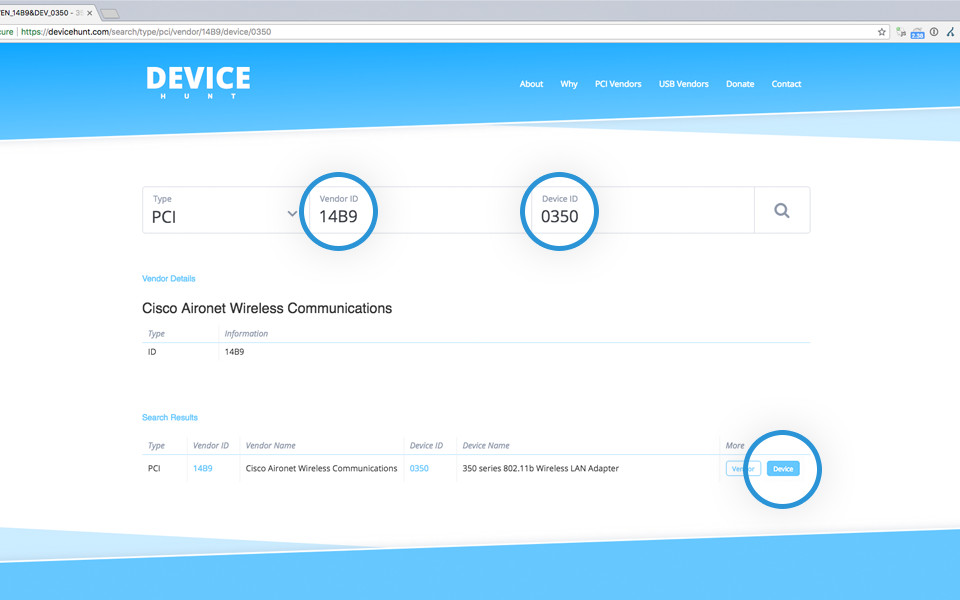 Hope this helps you fix a pesky broken unknown device.
If you have any questions just get in touch
😀